Hult International Business School
Bachelor of Business Administration (BBA)
Fact sheet
Graduation
Bachelor, Bachelor of Business Administration (BBA)
Taught language
English
Specialization
Betriebswirtschaft
Program Emphasis
Business Administration
Course options
Vollzeit Studium
Locations
London, Boston
Bachelor's Degree For Those Made to Do
Hult's transformative Bachelor of Business Administration (BBA) is designed around the universal truth that to master a skill—any skill, from riding a bike to leading a team—it must be practiced.
Expand your mindset as well as your ability to work with anyone, from anywhere. Work with over 150 nationalities across our five campuses worldwide, gain international experience, and differentiate yourself
as a global professional.
Put theory into practice through real-world business scenarios, live client consulting, simulations, and hackathons. Work in diverse teams, take risks in a safe and supporting environment and solve the challenges businesses are facing right now as you carve your path to becoming a successful global professional.
Using big-data analytics with Burning Glass Technologies, we identified the professional and technical skills global employers hire for—and built these directly into your program. We'll work together, continuously, to help you build the essential knowledge base, mindsets, and skills to graduate with the tools you'll need for the role you want.
Requirements / Application
At Hult, we want to understand who you are and what drives you. We're looking for students who'll make an impact—not just in business, but in the world. Students who demonstrate academic achievement, passion, curiosity, leadership potential, and drive. With that in mind, we take a comprehensive approach to reviewing all information submitted with every application.
Entry requirements
We assess your application individually, through a combination of:
Personal profile
Academic achievement
Personal Assessment Review
Apply now, and one of our enrollment advisors will be in touch to support you through the process.
Important Dates
Application deadlines
We accept applications on a rolling basis, with priority being given to those who apply by our official application deadlines.
More Information
What is Early Action?
Our earliest applicants are the ones with the most passion, dedication, and drive. When you show you're committed to coming to Hult—we show our commitment to you and your education. Learn more about the exciting opportunity for you to earn both your bachelor's and a master's degree at no additional tuition cost.

The deadlines to apply Early Action at Hult are November 1 or December 15.
Tuition / Fees
Your undergraduate education is undoubtedly one of the most important investments you'll ever make and we'll work closely with you to help you understand the funding options available. You'll quickly start to reap the benefits of this transformative program—many of our students say coming to Hult was the best decision of their lives.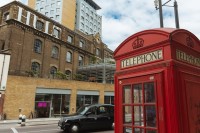 London
Tuition
: GBP 35,600
Other Student Related Costs
: GBP 1,700
Total Program Fees
: GBP 37,300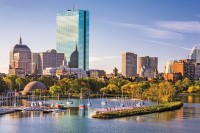 Boston
Tuition
: USD 53,950
Other Student Related Costs
: USD 3,930
Total Program Fees
: USD 57,880
Duration of study
No matter where in the world you've attended high school, or how intensely you want to study while you're at Hult, our flexible curriculum is built to adapt to your needs and goals—meaning you can study the topics you choose, at the speed that suits you.
Global standard track (3 years):
In some parts of the world, you take additional high school education (for example, the International Baccalaureate or UK A-levels). In that case, you would qualify for 30 "Advanced Placement" credits with Hult and can expect to graduate in three years.
US standard track (4 years):
If you come from a standard high school, you will be on this track and typically take four years to complete your degree. This is the standard length of an undergraduate program at most US colleges and universities. "Advanced Placement" (AP) credits will also be assessed on an individual basis.
Transfer students (2-3 years):
Candidates who have studied at another accredited university or business school will be assessed for transfer credits into the Hult Bachelor of Business Administration upon receipt of their official transcripts.