Hult International Business School
Master's in International Marketing
Fact sheet
Graduation
Master, Master of Arts (M.A.)
Taught language
English
Specialization
Betriebswirtschaft
Program Emphasis
International Marketing
Course options
Vollzeit Studium
Locations
London, Boston
Learn international marketing by doing it
Understand the importance of the customer journey in today's fragmented media landscape. Learn to develop a marketing strategy leveraging tools needed to market through digital channels, conduct market research with an eye toward new product development, and examine global market opportunities for expansion and growth. Gain a solid foundation of marketing analytic skills and learn to develop key metrics for a successful strategy as you take part in real-world business challenges that are integrated into your entire program.
Program Emphasis
Your one-year master's program
All our master's programs follow the same structure, which enables intensive skills development and continuous practical application during the core modules, followed by a wide range of elective options. You'll study three core modules, each with an integrated business challenge, before taking electives in your chosen subjects.

Double your value with a Dual Degree
We're always looking for new ways to help our students stand out in a crowded global job market. Hult's Dual Degree program gives you the option of complementing your one-year master's or MBA with a second specialist master's degree in as little as six additional months of accelerated study.
More on Hult´s Dual Degree
Requirements / Application
At Hult, we want to understand who you are and what drives you. We're looking for students who'll make an impact—not just in business, but in the world. Students who demonstrate academic achievement, passion, curiosity, leadership potential, and drive. With that in mind, we take a comprehensive approach to reviewing all information submitted with every application.
Entry requirements
Bachelor's degree or equivalent
Proficiency in English (TOEFL/IELTS/PTE)
Successful application process
Bachelor's degree in a business-related field, OR
Bachelor's degree in any subject + one year's relevant work experience
Apply now, and one of our enrollment advisors will be in touch to support you through the process.
Important Dates
2023 Start term: January and September
If you're made to do, then the chances are, you're made for Hult. We assess candidates individually based on the strength of their whole profile and take the time to get to know your unique value and skillset. Priority is given to those who apply by the applications deadline.
Application Deadline
Tuition / Fees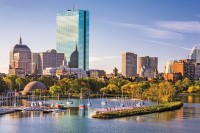 Boston
Program fee: 55,000 USD
Other student-related costs: 3,810 USD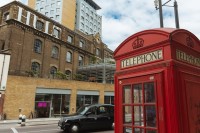 London
Program fee: 44,000 GBP
Other student-related costs: 1,720 GBP