Kühne Logistics University
Doctoral Program
Fact sheet
Graduation
Doctor, Ph.D.
Taught language
English
Specialization
Business & Economics, Management
Program Emphasis
Business, Economics, Logistik, Philosophie, Supply Chain Management, Sustainability, Wirtschaftswissenschaften
Course options
Full-time study
Locations
Hamburg
As an integral part of KLU's mission to educate future leaders in logistics, supply chain management and management, we are offering doctoral candidates a program that prepares them to evaluate and reflect the state of knowledge in their particular field of research.

KLU's PhD program is a unique program in training academics to be future thought leaders with a thorough understanding of one of the world's most dynamic sectors. Digitization, new value-adding processes, and a need for increased sustainability along the triple bottom line have globally a major impact on corporations and society in general, and logistics and supply chain management in particular. We do this from the perspective of all logistics and management disciplines, and welcome applicants from very diverse backgrounds including (but not limited to) business (including finance, marketing), (industrial) engineering, and psychology.

The PhD program is a four-year program mainly consisting of independent research under supervision by two academic supervisors of KLU's outstanding faculty, encompassing a wide scope of social science and business disciplines. Furthermore, some coursework is required, consisting of courses taken at KLU, courses taken at our partner universities and broader networks, and relevant skills training. The course program is tailored to the specific focal research area of the student. Upon successful completion, the student will obtain the (German) degree of Doctor in business, economics, and social sciences /Wirtschaftswissenschaften (Dr.rer.pol.) or the (international) degree of Doctor of Philosophy in management (PhD).
Requirements / Application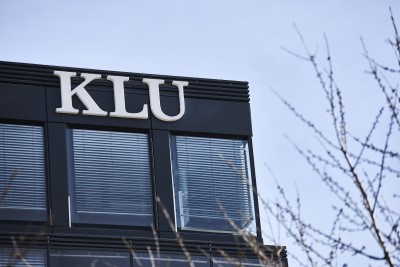 Completed or about to complete a Master degree (minimum overall grade of "good" – 2.0 or better for German degrees or an equivalent international grade) in business, economics, social sciences, or comparable studies from an accredited university with a good international reputation, and belonging to the best students of your class.
English language proficiency at a level that is equivalent to at least IELTS 6.5.
Support by at least one resident faculty member of the KLU.
You can apply to available positions. Please view our open positions. Should you want to apply initiatively please send your details to:
klu-jobs@m.personio.de